---

Prague ( Czech Republic) Astronomical Clock - Click for live (on the hour!)


Dutch Courage's GeoCams

Central Europe

Poland, Czech Republic & Slovakia
---

POLAND

---
Plock | Wladyslawowo Baltic Sea Beach (in summer) | Bialystok Osrodek Narciarski Kaniówka
Gdansk Harbour | Warszawa Culture & Science Palace | Warszawa from C&S Palace
Czestochowa inside Jasna Gora | Wroclaw
Czestochowa is Poland's spiritual capital. The city has about 250,000 residents but hosts about four million Roman Catholic pilgrims annually. Their top place to visit is the Jasna Gora monastery with the icon of Virgin Mary, the Black Madonna.
Krakow Widok z naszego okna | Krakow Starowislna
Gliwice Rynek | Oswiecim Market Square | Jagiello Street
Oswiecim, now an ordinary village in the South of Poland, is better known like Auschwitz, the German Nazi camp, where up to three million people, especially Jews, were killed during the Second World War
Zakopane Tatra Mountains
---

CZECH REPUBLIC

---
Prague: Charles Bridge | Pražský hrad 1 (Castle) | Hrad 2
---
SPECIAL PAGE: PETRA ESTER KAHLE at the CHARLES BRIDGE
There are many street artists at the Charles Bridge in Prague. My absolute favorite is Petra Ester Kahle who is often performing there, playing the acoustic guitar. At a special page you find details about the Charles Bridge and You Tube videos of this artist.
---
Prague: Astronomical Clock (Click for live) | Center | Zbraslavske Namesti
Every day, when the clock nearly hits an new hour, many people gather at the Prague Astronomical Clock that dates back to 1410. In the 17th century moving statues were added. At the hour the shutters above the clock are opened and the twelve apostles are greeting the public, the shuttles close, the clock rings the new hour and the public seeks its way through Prague. Click the camlink at the hour and be a witness yourself.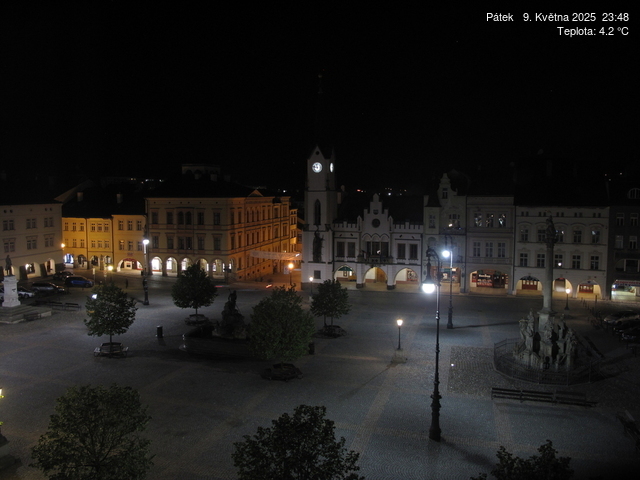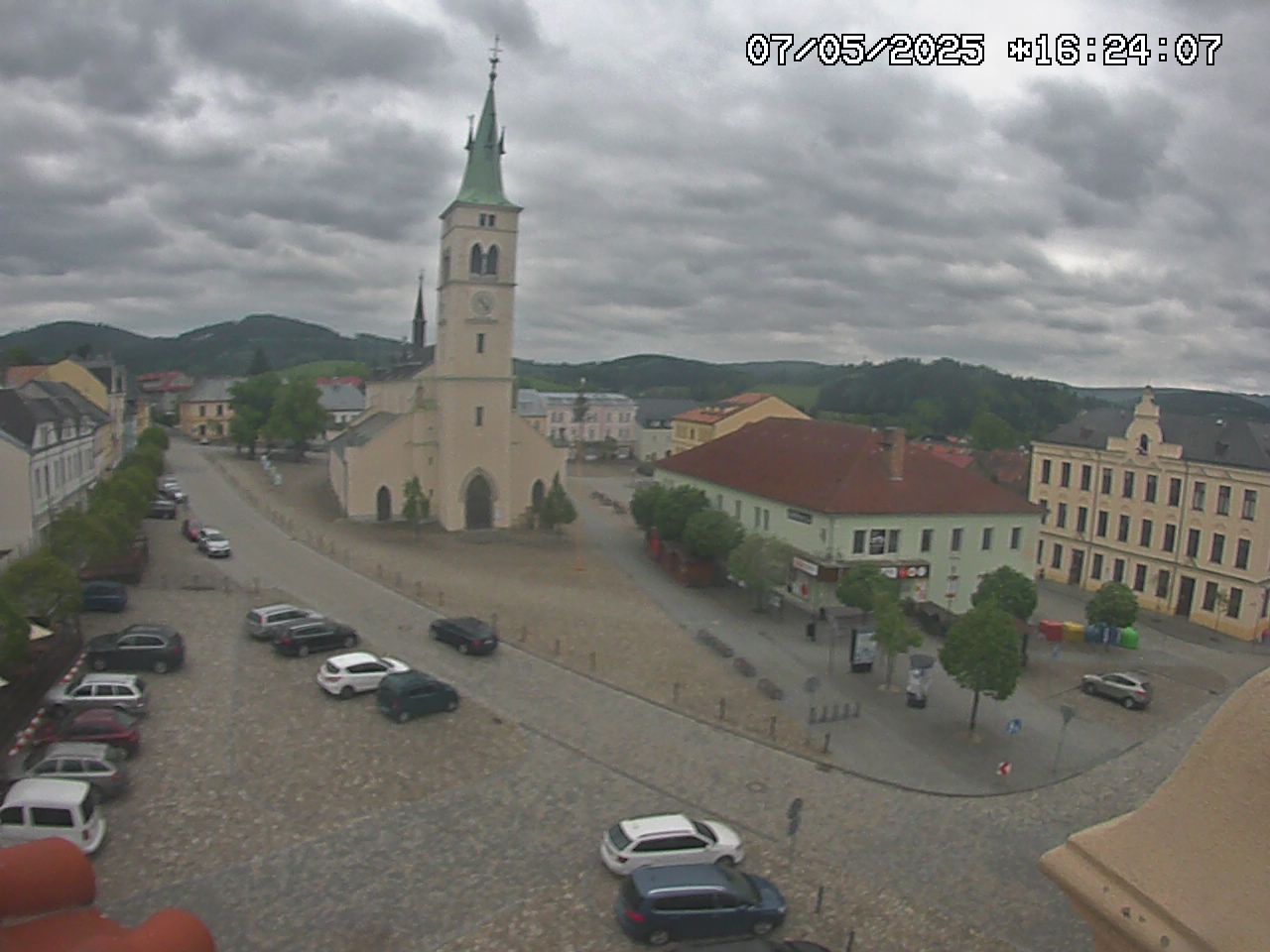 Trutnov Namesti | Žatec Mesto | Kasperske Hory Obchodní centrum Atrium
Svati Hostyn Bazilika (info) | Ceske Krumlov | Ceské Budejovice Premysl Otakar II. square
Many other Czech webcams
---

SLOVAKIA

---
Bratislava Lamacska cesta | Trnava | Trencin
---
---